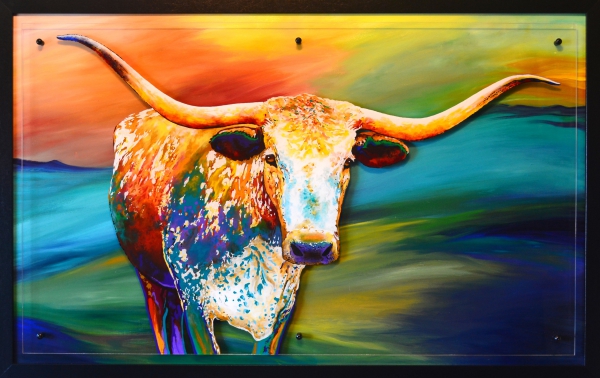 Diane produces her artwork on clear acrylic sheets using an unusual "Reverse Painting" technique.
The paint is applied to the back side of the acrylic and then the image is viewed from the front.
Using vibrant colors in striking compositions, she creates pieces that are alive with movement and intensity.
Nature and the outdoors connects her soul to her art,
so you will see wildlife and abstract landscapes as you explore the gallery.
She believes the true spirit of the land and its' animals are reflected in the bright colors she gives them.
Come in and make your own connection!
Please Enjoy!